Which Stranger Things Character Am I?
Are you Eleven or Steve? How about Lucas or Dustin? There's only one way to find out!
Stranger Things is a supernatural-horror-drama-thriller-with-comedy-bits, set in during the 1980s. 
As fans of the show will tell anyone who will listen, there's never a dull moment in the fictional town of Hawkins, Indiana. Like, ever. 
It all started when a young boy called Will Byers went missing, and his friends – Mike, Lucas and Dustin – do whatever it takes to find him and bring him home. 
During their heroic adventure, they discover all is not what it seems in their quiet hometown and find out it's actually a base for secret government experiments and a particularly scary monster called the Demogorgon. 
They discover a girl with special powers, who has held captive at the Hawkins National Laboratory as shadowy government scientists wanted to learn more about her awesome mind skills. Her name is Eleven, or El for short. She was later adopted by the town sheriff – the kind Jim Hopper, who wears a hat like Indiana Jones – and she was called by her birth name, Jane. 
During the show, the gang come up against all sorts of obstacles, some supernatural, some not so supernatural, and find their friend. As the story progresses, we're introduced to more blam characters: Max, Jonathan, Nancy, Steve, Robin, Erica and Barb. One character, Billy, is not so blam, but if you've not seen the whole show yet, we won't spoil the whole story for you. 
With everything going on during the story, it's easy to let your mind wander and think 'Which Stranger Things character am I most like?', because after all, there's many different types of people with various personalities and skills. To save any guess work, our own team of scientists (who are kind and fun, unlike the ones who work at the Hawkins National Laboratory) worked around the clock to devise a very special personality test which will give you a definite answer to your question. All you have to do is answer 10 easy questions. 
Don't worry, no Demogorgons were involved in the making of this quiz.
We hope. 
What are you wearing right now?
What snack would you like right now?
Which 80s movie will you watch?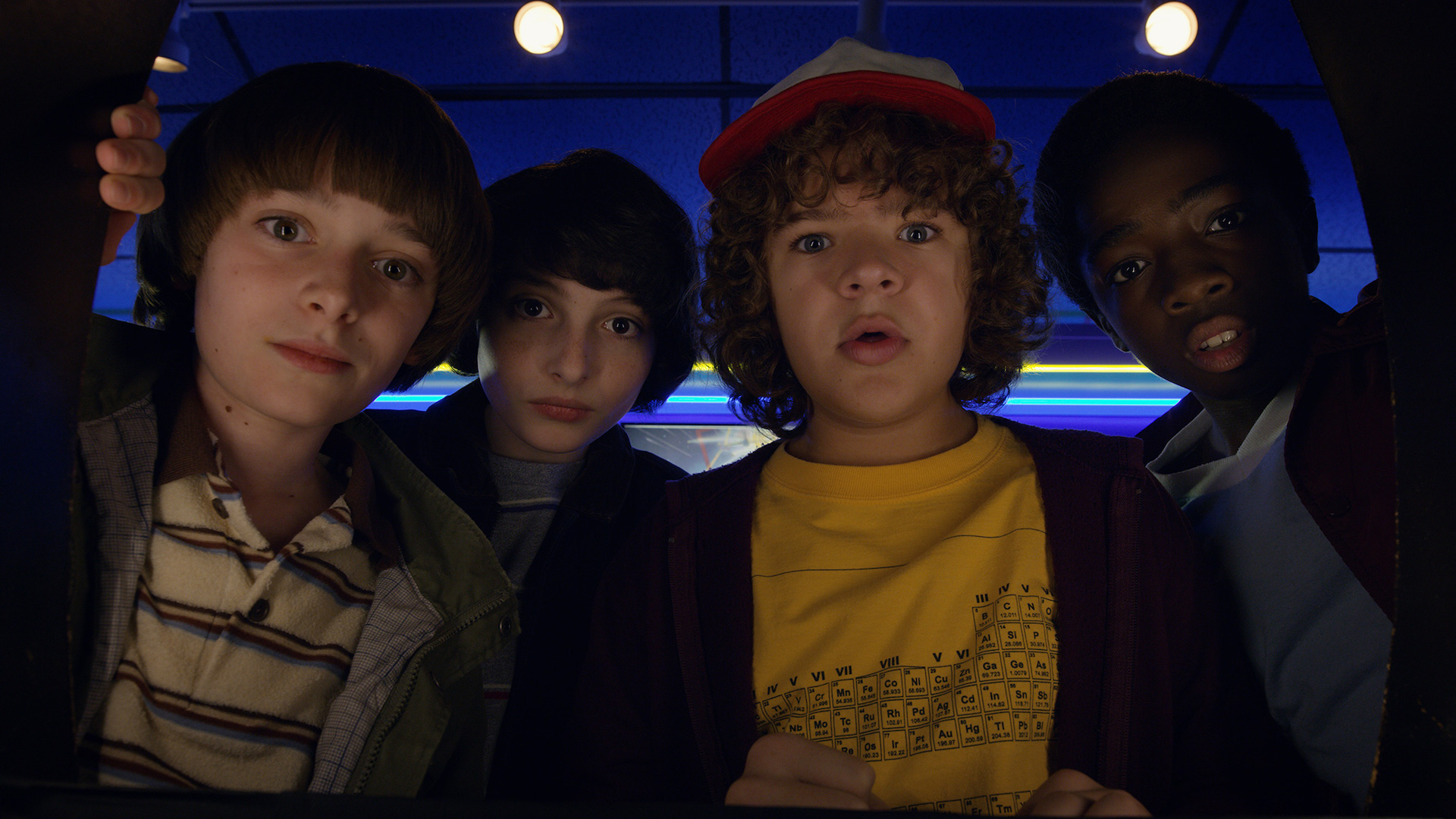 Which arcade game is the greatest?
What's your best quality?
Where do you like to hang out with your friends?
What's your favourite subject at school?
Who's the coolest person in Hawkins?
Pick an ice cream flavour!
What's the best thing about the 1980s?
You are: STEVE!
You're the best ice cream scooper in Hawkins and you're a total hero, too!
You are: ELEVEN!
You can move things with your mind, plus you're an absolute hero!
You are: LUCAS!
You're a loyal, brave friend who loves Dungeons & Dragons!
You are: DUSTIN!
You're heroic computer know-all who's here to save the day!