20 Crazy Stranger Things Fun Facts You Never Knew!
Test your Stranger Things trivia now!
We're obsessed with Stranger Things. If there's a better 80s-themed science fiction show about four kids in Hawkins, Indiana, then we've not heard about it. The fourth season of this massively popular show is in the works, so to tide you over until then, here's 20 bitesize chunks of strange trivia!
1. Over 1000 kids auditioned for the show!
The production company auditioned 1213 child actors for the show: 906 boys and 307 girls. Gaten Matarazzo, who plays Dustin, was signed up immediately after the casting directors watched his audition tape.
2. Stranger Things was almost called something else!
The show was originally going to be called Montauk, a town in which some people believe the American government conducted psychological experiments. Later on, the rural, fictional town of Hawkins, Indiana became the setting for the supernatural storyline. Not sure if we'd like to visit, given the creepy monsters and stuff.
3. The same goes for the Upside Down, too...
It was originally going to be called the Nether, which sounds a bit like Netherlands but has nothing to do with our European neighbours.
4. Indiana Jones inspired Chief Hopper's hat!
The actor David Harbour insisted on wearing a wide-brimmed hat to look just like the archaeology hero! The hat is called a fedora and makes the wearer look 100% more heroic – that's a scientific fact. Maybe.
5. A lot of people watched Stranger Things 2 in one day!
When the second season of Stranger Things was released, Netflix revealed that 361,000 people streamed the entire thing in 24 hours! When Stranger Things 3 was released, 19.17 million people watched the first episode the day it was released. That's a lot of people watching TV through their fingers at once.
6. Finn Wolfhard filmed his audition tape in bed!
Finn, who plays Mike, wasn't feeling well when he tried out for a role on Stranger Things. Still nailed it!
7. There could have been a different Eleven!
Millie Bobby Brown almost gave up acting before she was chosen to be on the show. Luckily she didn't, because we can't honestly imagine anyone else in the role.
8. It seems some people don't recognise a good idea...
The Duffer Brothers, the duo who created Stranger Things, were rejected over a dozen times before Netflix immediately snapped up the show. Who's laughing now? That would be Netflix, who are absolute heroes for giving the show a chance.
9. Two Stranger Things stars aren't from the USA!
Charlie Heaton, the actor who plays Jonathan Byers, was actually born in Leeds. Millie Bobby Brown grew up in Bournemouth, but was born in Marbella, Spain. Their American accents fooled us!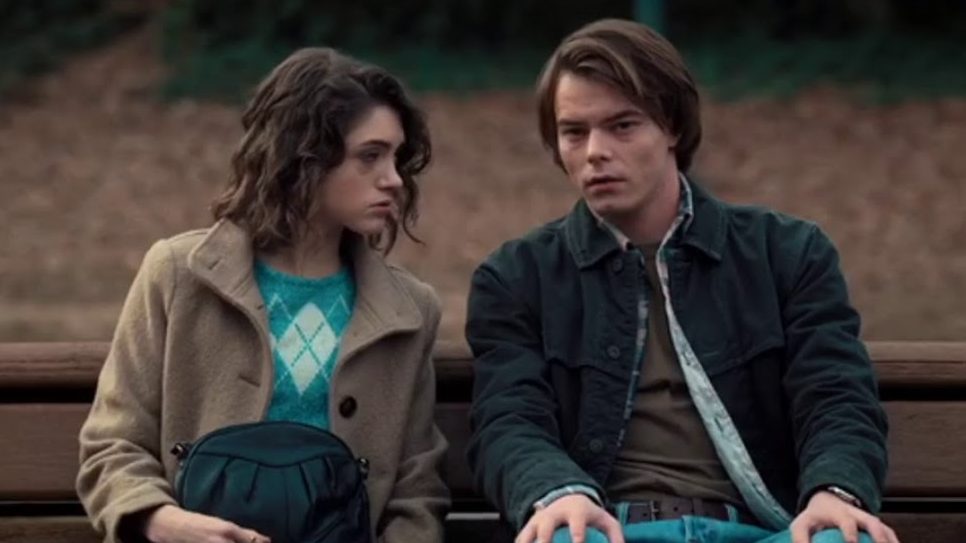 10. Millie Bobby Brown didn't have many lines to learn at first...
Her character speaks 42 lines in the first season of the show. By the third season, she wouldn't stop talking, basically.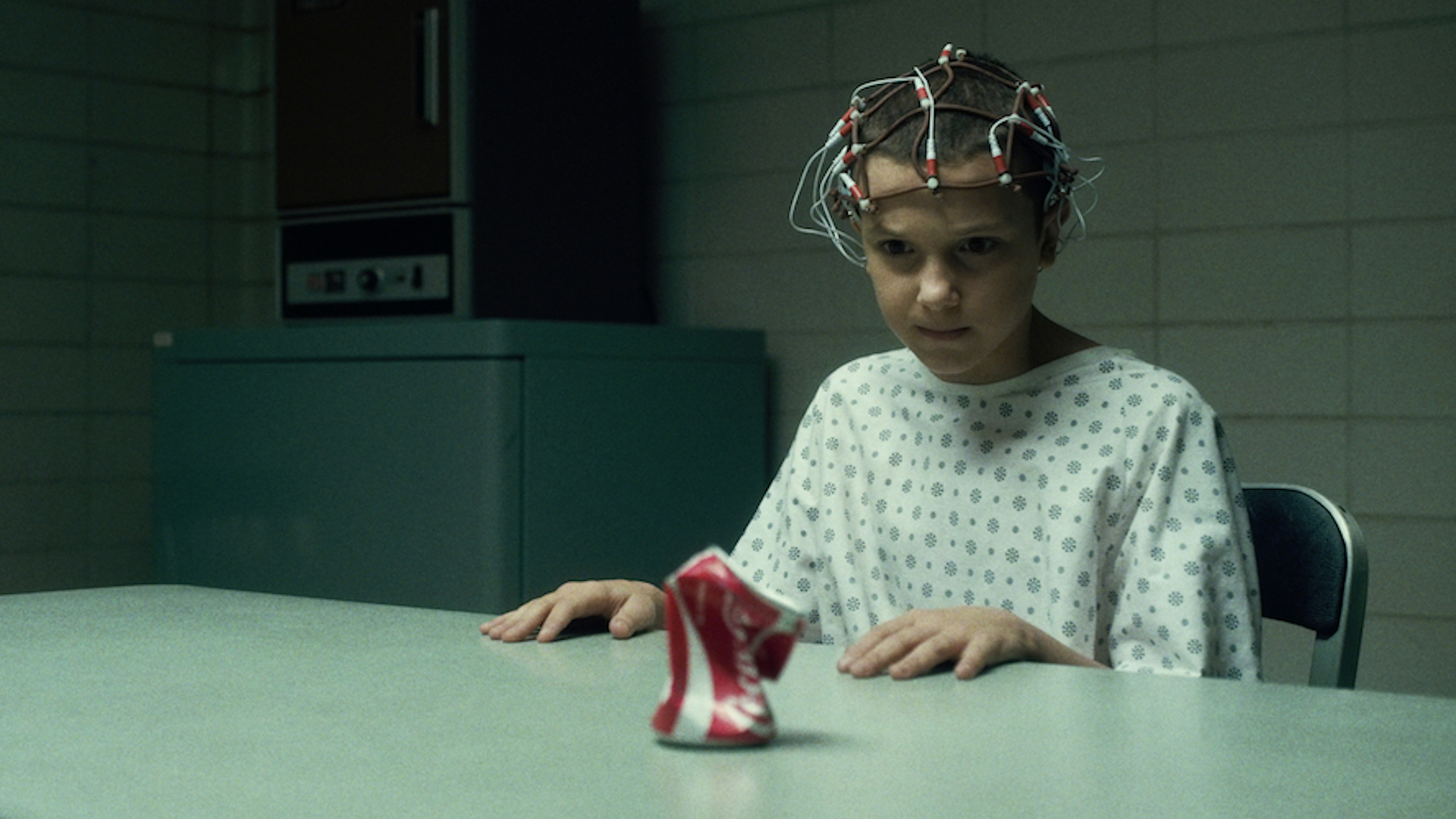 11. The movie E.T. inspired some parts of the show!
There are lots of references to the classic 80s film, E.T. the Extra-Terrestrial. One big nod to the movie was Eleven's blonde wig and pink dress, which is something the tiny alien wears in the story.
12. Dustin's voice changed during season 1!
Actor Gaten's voice deepened so much by the end of the first season, he wasn't able to to record any extra lines during the edit.
13. Millie Bobby Brown's short haircut was a little traumatic...
Her dad apparently cried a little bit while she had her head shaved for the role. We thought she looked cool with that cropped hair, and it must have taken one second to style.
14. The cast all keep in touch when they're not working on the show!
They're all part of a WhatsApp group called Stranger Texts. We see what they did there. They probably share memes of the Demogorgon.
15. You might have seen Billy somewhere before...
The actor Dacre Montgomery played Jason Scott in the 2017 film Power Rangers! You know, the red one.
16. Some of the Stranger Things gang starred on Broadway!
Caleb McLaughlin played Young Simba in The Lion King in New York City's Broadway. Gaten starred as Gavroche in Les Misérables around the same time.
17. Caleb has an eye for 80s fashion!
It was his idea to wear a camouflage bandana in the show. It's what all the models in Paris will be wearing in the coming months, just wait and see.
18. There's a detailed explanation of the Upside Down available to the show's staff!
The Duffer Brothers have apparently written a 30-page essay which explains what the Upside Down, sorry, the Nether is all about. But you need to work on the show to see it, apparently.
19. Some of the sets were expensive to make. But not all...
Chief Hopper's home was bought for $1 by the show's art team. That's about 75p! You couldn't even buy a popular brand of fizzy drink for that.
20. We wish certain characters would return!
We still miss Barb. She might return in the fourth season. You just never know. It is Stranger Things, after all.